Agriculture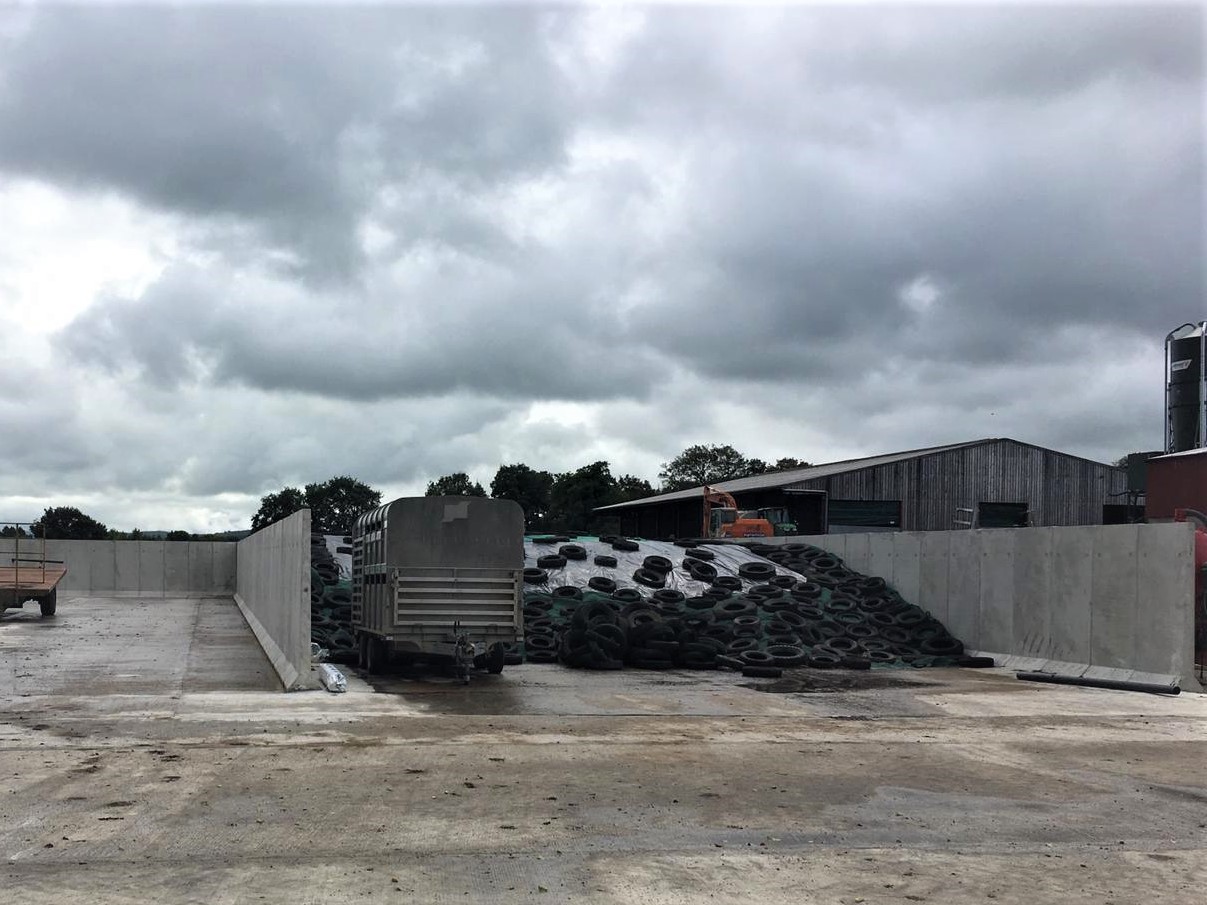 Producing high quality milk is at the very heart of the farm business plan now being enacted by Denbeighshire dairy farmer Brynle Lloyd. The Pen-y-bryn man is currently milking 170 cows, averaging 9,200L. 
Brynle confirmed that producing high quality whole crop, forage maize and grass silage are vital for good milk production on the farm. He continued:
"Up to this point I have been reliant on three existing silos, all of which had reached the end of useful lives. For one thing they are all roofed, which limits the amount of forage that we can get into them."
"We took the decision to build three new silos on the farm earlier this year. Each being 135 feet long and 40 feet wide. 
"We also recognised that this would be an extended process, which would take at least two silage seasons to complete. 
"Our plan is to gradually phase-out the existing silos and use them for additional animal accommodation on the farm. Our plan is to build cows numbers up to 220 head."  
The first of the new silos is now complete and already in use.
"This year's whole-crop was the first crop to be ensiled in the new pit," he said. 
One striking feature of the new silo is Brynle's decision to opt for retainer walls, rather than going for the poured concrete option.
"Taking this approach meant that we didn't have to wait for the walls to cure. It also allowed us to use the new silos, as soon as the new structure was complete."
Brynle opted to invest in retainer walls manufactured by Co Antrim-based Moore Concrete. The company's Jonny McKinney was a recent visit to the Lloyd farm. He commented:
"Brynle used 8 feet retainer walls to create 3 silage bays plus a separate bay for whatever additional storage needs he might have.
"A Carlow precast tank was also included in the specification of the silo, in order to collect whatever effluent is produced."
According to Jonny, free standing retainer walls, or L walls, are ideal to create storage bays and temporary divides for the bulk storage of materials such as silage, feedstuffs, coal or aggregates. 
They are available in heights of 2.425m (8'), 3.0m (10') 4.0m (13'), 5.0m (16'5") and 6.0m (20').
He added:
"L wall units are designed to stand alone. However, they can be fixed down to create permanent structures. Joints between individual wall units can be sealed, if required."
"Using corner retaining wall units make it easy to configure and adjust bay sizes."
Jonny concluded:
"L wall units are simple to position, thereby allowing a wall to be quickly formed. Where silage is concerned, pull-out points are cast above the heel as standard on 2.4m & 3.0m walls.
"This allows easy access to the silo face."