Agriculture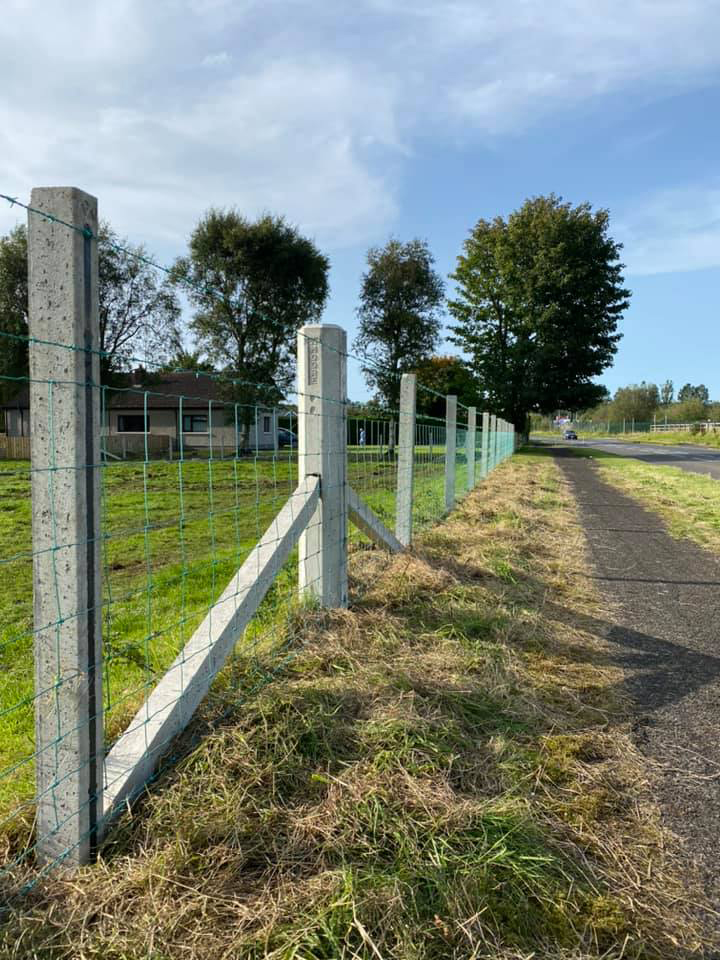 "I'm sick of replacing rotten wooden fences!" – Does this sound familiar?
Has replacing wooden fences become a drain on time and money? Then maybe it's time to try something more permanent – Moore Concrete's Ox Strain & Ox Post timberless fencing solution.
Why you might ask?
Robust & Durable: Both the Ox Strain & Ox Post are made from reinforced precast concrete and with design lives of 50 & 30 years, they are built to last.
Easy Installation: Ox Strain & Ox Post can be driven in using a standard post driver. Each post has a specially designed top-hat to prevent damage to the post during installation.
Recycled Plastic Fixing Strip: Each post has a recycled plastic strip cast in on one face which allows for direct stapling of wire to the post – no wood attachments needed!
Octagonal Design: The Ox Strain Post has an octagonal design to allow wire to be wrapped around it with no fuss or hassle.
Looks Good: When used together the Ox Strain & Ox Post create a long lasting, aesthetically pleasing finish.
So what are you waiting for? Get in touch with us directly through our website or alternatively, you can find your nearest stockist here.