Civil & Commercial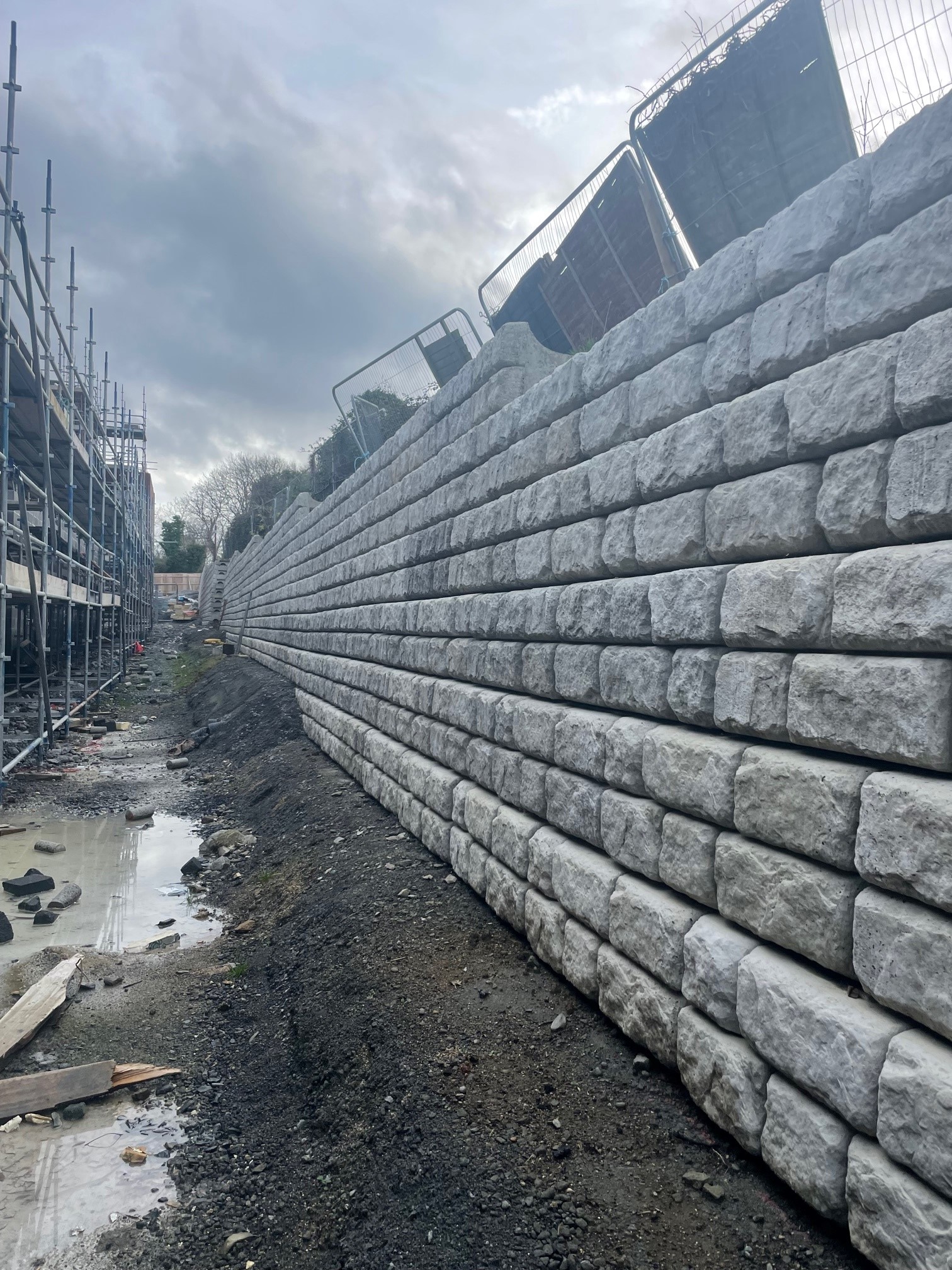 Project Title – Dun Oir Residential Development
Year: 2022-2023
Client: Glassford Developments
Main Contractor: B&C Contractors Ltd
Moore Concrete Project Value: £146k                                                                                 

B&C Contractors are a Monaghan based construction firm who carry out Design and Build, Building Contract and development of residential, commercial and industrial projects. They're company director, Colm McBride, approached our civils team in the early stages of 2022, enquiring about a retaining wall system for a large-scale residential development in South Dublin named Dun Oir. The site was located on quite an inclined piece of land, so the requirement for retaining walls was certain. They had heard about our Redi-Rock retaining wall system before, but they weren't fully aware of all the benefits it had over other modular systems. Once they were familiarised with the product, they were confident it was the most suitable solution. The key selling point with Redi-Rock was the speed of erection, as Colm made us aware that there was a tight lead time on this project, so the quicker they could erect this wall, the better.
They gave us the instruction to proceed with the design for the first large retaining wall at the rear end of the site, with the forethought to proceed with other walls around the site if all goes well with the initial wall. The design didn't take long and within a few weeks were received the full package, comprising of the scope, drawings, calculations, analysis, and other construction considerations.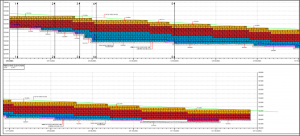 Figure 1: First stage of design completed
The wall was approximately 130m long and varied in heights from 2m up to 5m. Once the blocks were delivered, the guys on site hit the ground running and it wasn't long before they had the majority of the wall completed. Richard and Neil from our sales department organized a site visit to check in with the installation team to see how they were getting on. The feedback from the site was very positive and B&C then confirmed that they were going to be utilizing Redi-Rock for the other retaining walls across the site.
Again, it didn't take long for the design of the next phase be completed with this second wall being much smaller than the initial wall. However, by this stage those on site were very confident with Redi-Rock that it took them less than two weeks to erect the second wall.