Company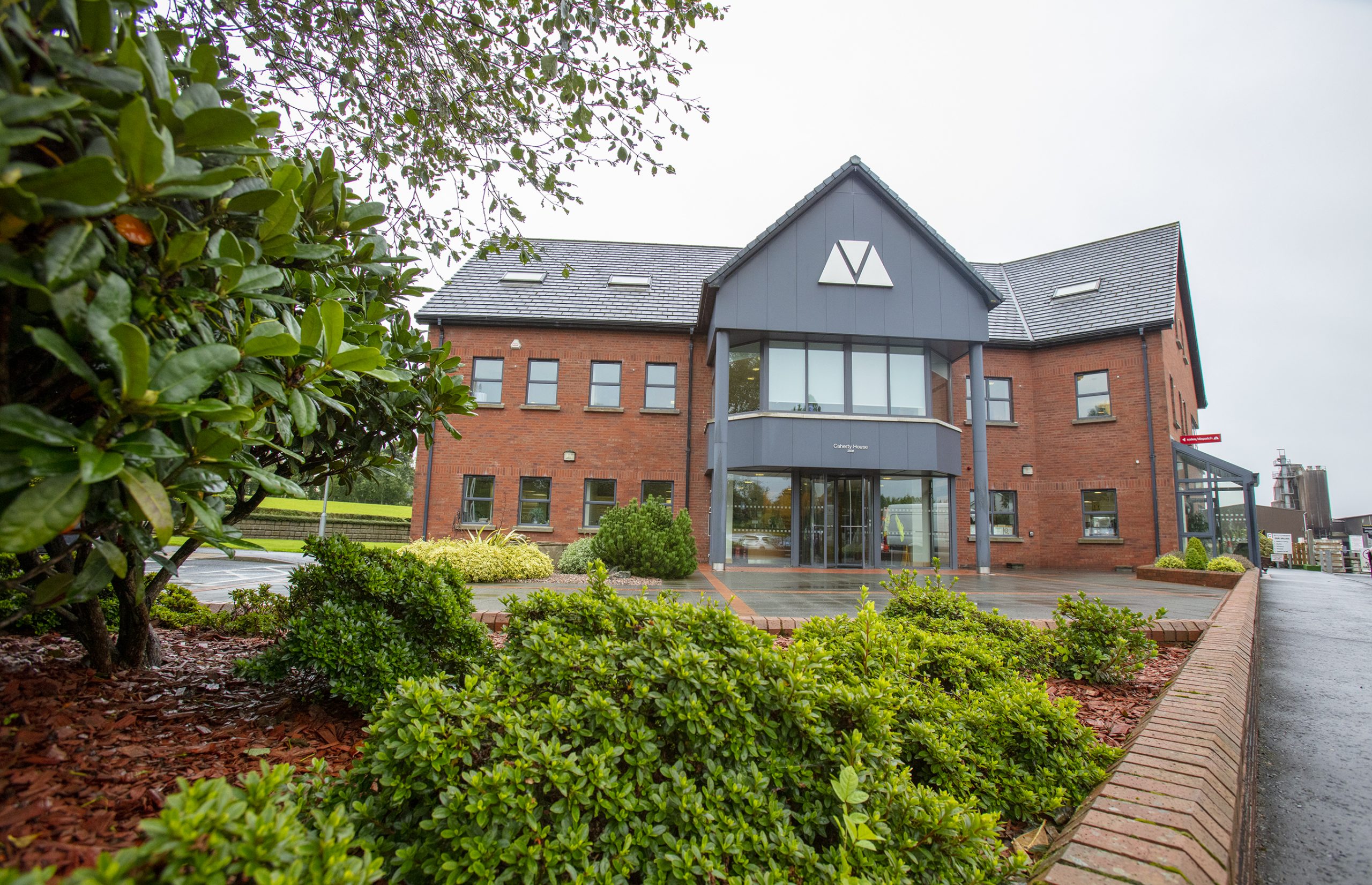 Currently employing 150 people, Moore Concrete is now one of the biggest employers in the Ballymena area.
The Ballymena-based precast business manufactures a wide range of high-quality precast concrete products, specifically designed for use in the Agricultural, Construction and Civil Engineering sectors. 
Wilbert Moore said:
"We have invested heavily in new infrastructure and technologies at Moore Concrete. But by far the greatest investment we have made is in the people employed within the business. 
"Today we have a team that reflects the broad range of skills, professional expertise and commitment required to succeed in a very competitive world.
"Our aim is to grow the business further. This will require a further investment in people."
As Wilbert went on to point out, training goes to the very heart of the Moore Concrete ethos.
"We are particularly committed to giving young people the best possible start. This is reflected in our apprenticeship programmes. But further training and skills development are opportunities provided to everyone working at Moore Concrete. Our investment in our staff is further showcased by the silver Investors in People award held by Moore Concrete."
With an annual turnover of £11m, Moore Concrete has a growing customer base throughout the UK.  
"Agri sales account for approximately 50% of our business," confirmed Moore's managing director Wilbert Moore. 
"Traditionally, we have been very strong in this sector with the roots of the business founded in agri products.  It is pleasing this sector continues to grow both here in Northern Ireland and, increasingly, throughout the rest of the UK."
Recent years have also seen Moore Concrete coming into its own as a supplier of quality precast solutions for the building and civil engineering sectors. Much of this work is bespoke in nature with the company involved in a wide range of projects throughout the UK. 
These include the development of coastal protection schemes, new road infrastructure, rail projects plus a number of award-winning projects such as Milford on sea and Seven Oaks school project. 
Significantly, Moore Concrete is also a UK leader in the development of ECOncrete systems. This new technology provides sustainable solutions for the construction of ecologically active infrastructure, in the coastal, marine and freshwater environments as well as urban landscapes. 
ECOncrete's unique biological traits encourage biogenic build up. They also provide substantial structural and economic advantages in terms of increased stability and longevity, as well as a reduction in maintenance costs.    
He concluded:
"Moore Concrete is a Ballymena success story. The company is heavily reliant on the skills and the dedication of people living in the Ballymena area.     
"We want to develop this further during the period ahead. This will be good news for both Moore Concrete and the economy of the Ballymena region as a whole."