Company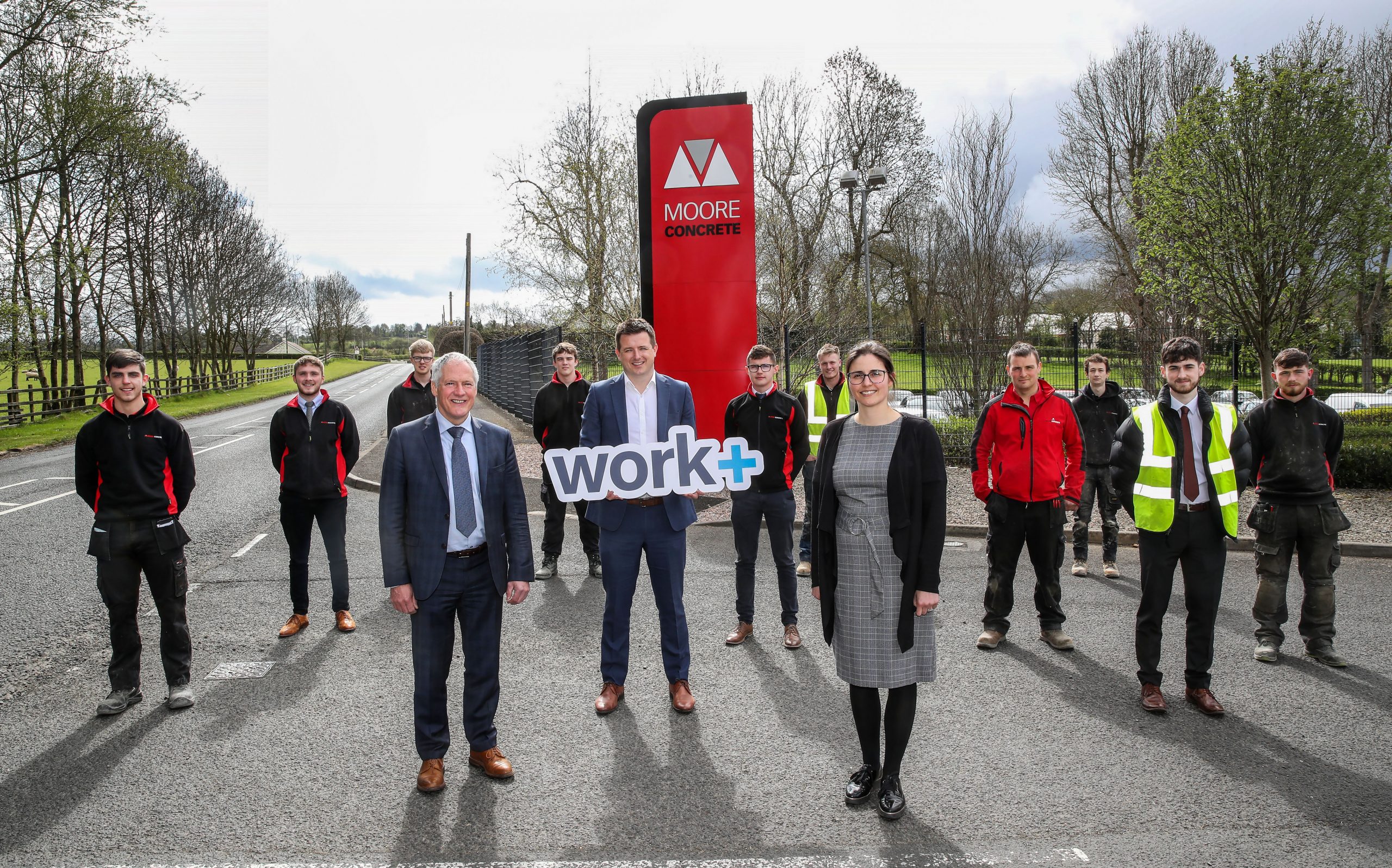 Ballymena-based precast concrete firm Moore Concrete continues to grow its team by appointing 6 new apprentices, bringing the company's workforce to over 160. The appointments also mean that 11.4% of the firm's workforce are apprentices.
The announcement was made during NI Apprenticeship Week – a DfE initiative designed to raise the profile of apprenticeships across Northern Ireland.
Aine Carey, HR Coordinator of Moore Concrete, said, "We are very pleased to be making this positive announcement during Apprenticeship Week. Moore Concrete has been a long-time supporter of apprenticeships and is committed to growing and mentoring talent.
"There are obvious benefits for the apprentice – that wonderful blend of earning and learning, as well as getting hands on experience on exciting projects. Taking on apprentices is an important way to grow the company and nurture talent."
The new apprentices will be working on a range of projects including high profile contracts such as Southsea Coastal Partnership, Arches and Retaining Wall N22 Road Project and a new Hydroelectric scheme inverness.
Richard Kirk, CEO of Workplus, said, "Moore Concrete has been a member of Workplus since we began in 2015, and they've shown a strong commitment to growing the apprenticeship culture in Northern Ireland. It is great to see how they continue to grow their workforce, taking on new apprentices, and helping to equip the next generation of engineers."
Moore Concrete was established in 1978. Last September, it created 35 new jobs as part of a £700,000 investment in its operations.
Workplus makes it easier for employers to find apprentices by providing a single place for applicants to apply, as well as ensuring a simple, thorough selection process for employers.