Agriculture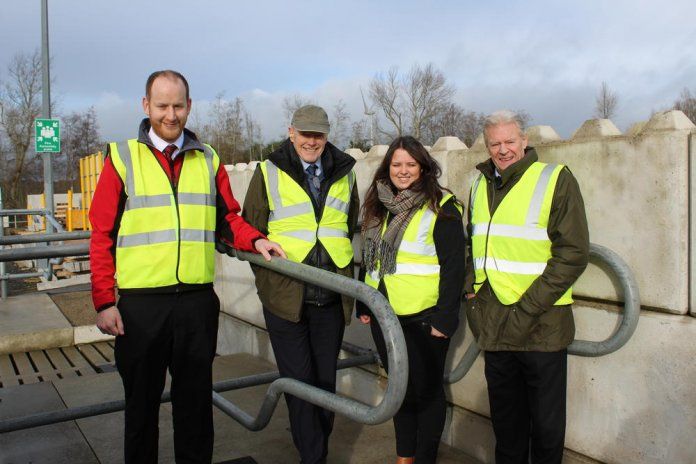 Currently employing 130 people, Moore Concrete is one of the biggest employers in the Ballymena area. The company is currently generating an annual turnover of £11m and has a growing customer base throughout the UK.  
"Agri sales account for approximately 50% of our business," confirmed Moore's managing director Wilbert Moore. 
"Traditionally, we have been very strong in this sector with the roots of the business founded in agri products.  It is pleasing this sector continues to grow both here in Northern Ireland and, increasingly, throughout the rest of the UK.
"Last year was marked by a very strong growth in our agri sales. This is a trend, which we expect will be maintained during the period ahead."
Wilbert attributed the growth in the agri business sector to the increasing investment taking place on farms across the UK at the present time. 
"This is particularly the case, where dairy is concerned," he added.
"Providing high levels of animal comfort is now universally recognised as a way of improving animal health and productivity.
"For example, the longer a cow is at rest, the greater the amount of milk she will produce on a daily basis. This is why cubicle design is so important.
"The same principle holds when it comes to ensuring adequate access to feed and water for stock."
Wilbert added:
"Providing animals with a sure footing is also crucially important. Slatted flooring systems are now recognised as a way of ensuring that cows are less predisposed to problems such as digital dermatitis and slurry heel. 
"In our own case, we have taken this principle to a new level by designing our Surefoot™  slat system that reduces slippages and falls, following feedback from customers identifying this as a major issue on farm. 
"Our Surefoot™ design has been independently trialled with the results confirming that the slats provide 50% more grip, when compared to standard slat surfaces.
"While dairy has been to the fore in adopting improved management systems that focus on delivering improved welfare outcomes, this principle is equally relevant to the other livestock sectors." 
Guild members toured the Moore Concrete factory, which comprises a 32-acre site. 
"We are committed to the future growth of the business," Wilbert Moore continued.
"This will require ongoing investment, which will allow us to develop the range of new products which farmers need to maintain the sustainability of their businesses."
He concluded:
"I believe that the prospects for agricultural production in the UK are extremely positive at the present time. 
"Farmers have the opportunity of both efficiently increasing output while, at the same time, improving animal welfare. The challenge facing companies like Moore Concrete is that of helping producers to make this happen."