Agriculture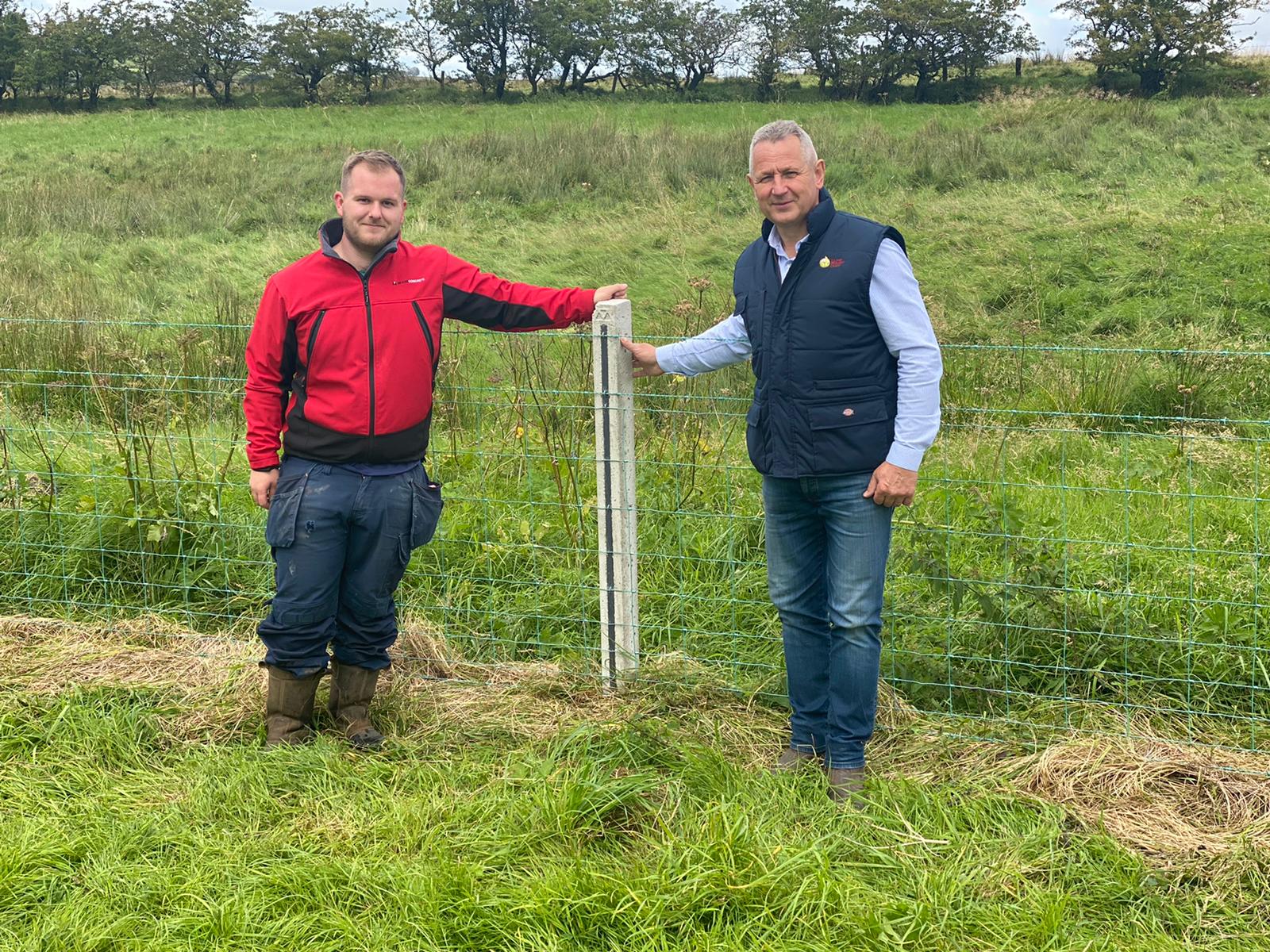 Good fencing is at the very heart of sustainable and profitable sheep farming. This is an adage that Co Antrim flock owner John Henderson places at the very centre of his business. 
Recent weeks have seen him complete an 80-metre stretch of fencing on the farm using a combination of Moore Concrete's Ox Strain and Ox Posts.
The company's Jonny McKinney was a recent visitor to the farm.
He commented:
"There is a growing demand for fencing suitable for the rigours of farm life across Northern Ireland. John is one of the many farmers now recognising the value of our Ox Posts and Ox Strain Posts."
The precast Ox Post is a new product from Moore Concrete inspired by the success of our Ox Strain Posts.  A key selling point of the post is the fixing strip in the middle of the 75mm front face to allow barbed wire to be stapled directly to the post.  Each Ox Post is rectangular in shape and weighs 28 kilograms for ease of handling. 
John Henderson used 28 Ox Posts and 2 Ox Strain Posts for the recent fencing project. He said
"We found that both the Ox Strain and new Ox Posts were easy to drive in using our post driver. It made the job so much easier." 
Demand for Moore Concrete's octagonal Ox Strain Posts has continued to grow since their launch three years ago. They come in a range of three lengths: 3050mm (10'); 2590mm (8'6"); and 2135mm (7').  
Jonny McKinney explained:
"This extended range of varying lengths was specifically created to accommodate the wide range of ground conditions, from mossy sites to high quality mineral soils, that prevail across the UK & Ireland."
Ox Strain can be used in conjunction with concrete struts to provide extra support and stability. Notches for struts are cast into three sides as standard. To protect the top of the posts we recommend Top Hats for Ox Strain and Driving Cups for Ox Post to be utilised during installation.
"The shape of the Ox Strain post allows wire to be easily wrapped around while the flat sides reduce the pressure on posts from twisting while been driven in," said Jonny McKinney.
"Ox Strain and Ox Post creates a durable, strong, maintenance free, fencing solution, providing a long term cost effective solution for modern farms.
He concluded:
"Combined Ox Strain and Ox Post create an extremely aesthetically pleasing finish when used on the same fencing project."