Agriculture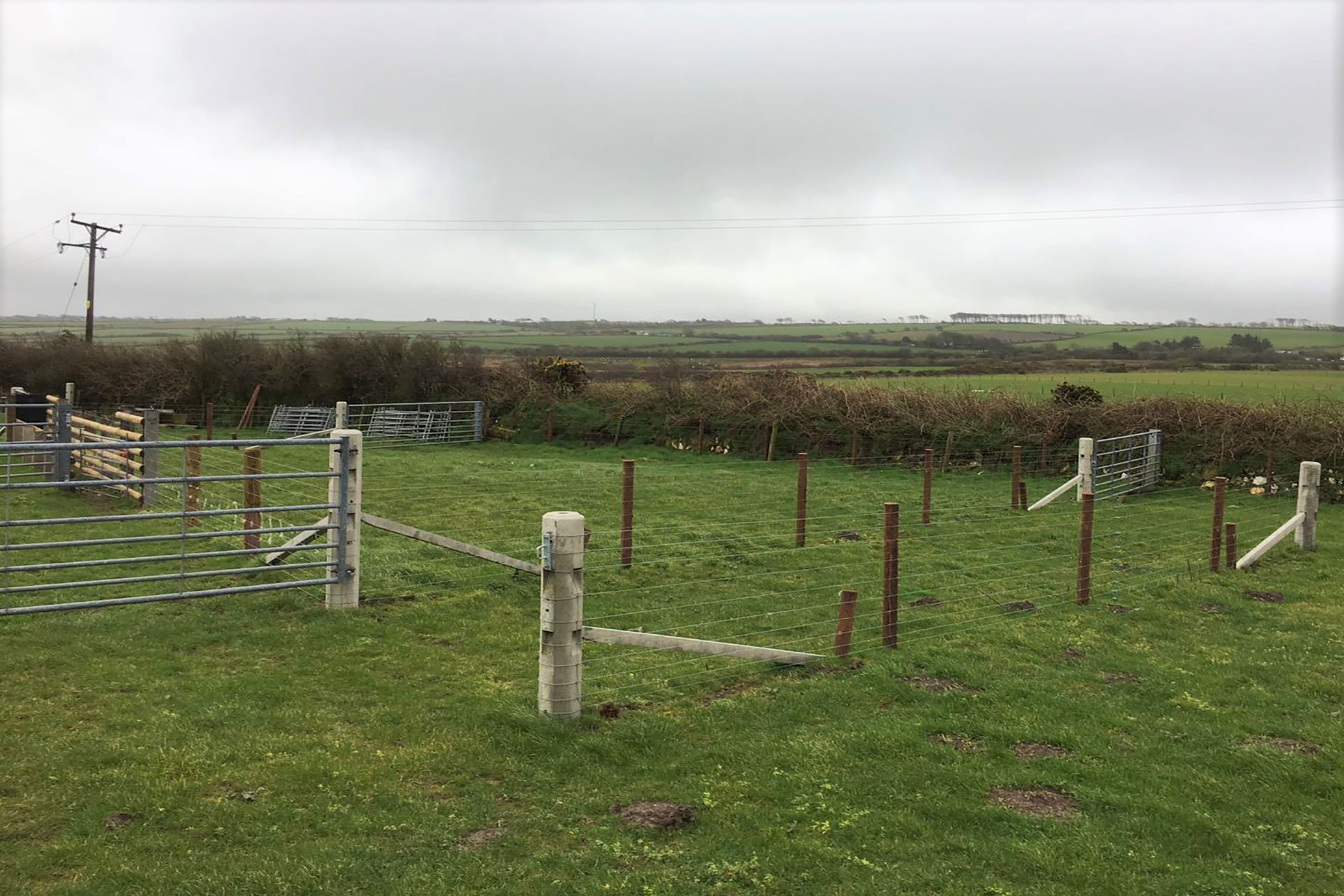 Farm fencing contractors across the south west of England are reporting full order books at the present time with the prospect of lots more work to come. A case in point is Arnold Fencing, based in Launceston in Cornwall.
"The availability of several grant schemes through Natural England is helping to drive the demand for fencing at the present time," confirmed Jonny Arnold.
"These schemes are tied in with a number of conservation and environment measures put in place by DEFRA.
"Fencing-off water courses is a big driver for business at the present time. This type of work is supplementing the traditional fencing commitments that we would have with traditional beef, sheep and dairy farmers at this time of the year."
One of the biggest projects undertaken by Jonny Arnold and his team has been that of fencing large sections of the dairy farm, owned by Mark Quinn at Camelford, also in Cornwall.
Significantly, the project introduced the team at Arnold Fencing to the new Ox Strain posts, manufactured by Moore Concrete in Northern Ireland.
"I was quite dubious of them at first," Jonny confirmed.
"They are made from precast concrete, the posts are extremely heavy and I didn't think they would withstand the abuse they would take as we were hammering them into the ground."
He added:
"But I was completely wrong. The posts are extremely robust. Very few cracked. What's more, they are very versatile when it comes to hanging gates. The precast notches are excellent for strutting."
"The Quinn job is one of the largest fencing contracts that we have taken on. A total of 300 Ox Strain posts were ordered prior to us coming on site."
Moore Concrete developed its new precast "Ox Strain" Octagonal Strainer posts, specifically for the Irish and UK markets. Octagonal in shape and 7', 8'6" and 10' in length, they are uniquely suited to the range of ground conditions that prevail across Britain and Ireland.
Moore Concrete's Jonathan McKinney commented:
"Regardless of ground conditions, Ox Strain Posts provide a great, fencing solution with a 50-year design life.
"Posts can be driven in using a standard post driver, in conjunction with a specifically designed cap, making installation easy. 
 "The Ox Strain post's design creates 8 flat sides, preventing the post from twisting when being driven in and making them easier to handle and transport.  This feature also enables timber batons to be easily bolted to the posts via 3 x 20mm holes, allowing all types of wire to be stapled to the post.  
"High and low Notches for concrete struts are cast into four sides as standard for extra stability."