Agriculture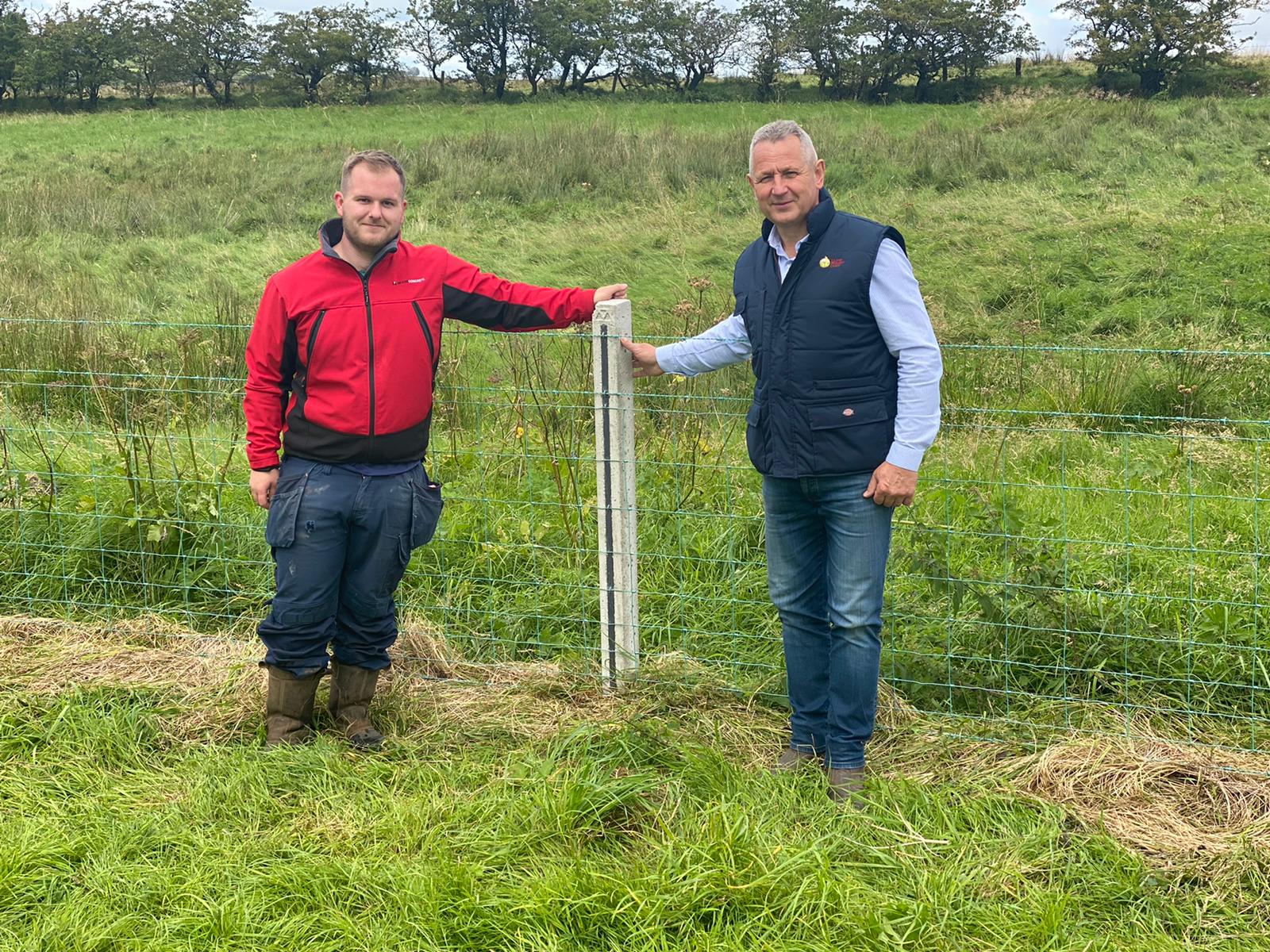 Recent weeks have seen a growing demand for silo wall panels as farmers commit to increasing the scope of their storage capacity. Moore Concrete's Keri McGivern commented:
"Many farmers have increased their stock numbers over recent years. A direct consequence of this is a requirement for greater tonnages of silage to be made on an annual basis.
"Rather than build a new silo, quite a number of farmers are opting to increase the height of the silos they already have in place.
Keri added:
"It is quite straightforward to add two feet to the height of an existing silo using Moore Concrete's Wall Panels, provided there is sufficient scope courtesy of the RSJs that are already in place.
"However, when taking this approach it is crucially important to check that the RSJs and the bottom panels can take the extra weight and pressure that will be generated."
Another consequence of the growing stock numbers on farms is the requirement for larger drinking troughs in grazing paddocks in fields.
According to CAFRE, dairy cows require five litres of water for every litre of milk produced. As about half of the herd's daily water requirement is consumed after each milking it is important to provide adequate trough capacity and water flow rates to meet demand. Any restriction in water supply will affect milk yield.
Keri McGivern commented:
"Providing adequate water is a key determinant of performance for all stock. Making this a reality requires the availability of sufficient drinking troughs across the grazing platform and in sheds.
"Recent years have seen a significant increase in dairy herd size across Northern Ireland. However, this has not been matched with a similar scaling-up of the water supply available to these animals.
"The easiest way of achieving this is through an investment in additional Drinking Troughs."
Moore Concrete manufactures a comprehensive range of quality concrete Water Troughs, varying in size from 15 gallon to 500 gallon. The range provides water troughs suitable for sheep or any size of beef or dairy cattle, with different designs creating solutions that are suitable for use in external or internal settings.
Keri also confirmed the growing demand for robust fencing as farmers prepare grasslands and move livestock outside.
Moore Concrete's Ox Fencing solution consisting of precast concrete octagonal strainer posts "Ox Strain" and the new intermediate "Ox Posts" are proving to be a popular fencing option.
Ox Strain posts are available in three lengths 3050mm (10′), 2590mm (8'6″) & 2135mm (7) and are specifically designed to accommodate the variance of ground conditions from mossy sites to high quality mineral soils, that prevail across the UK & Ireland.
The new Ox Post is the latest product innovation from Moore Concrete, inspired by the success of the Ox Strain post. Each Ox Post is 1830mm (6') in length and 75mm (3") by 100mm (4") wide.
A key advantage of the Ox Post is the fixing strip in the middle of the 75mm front face to allow fencing wire to be stapled directly to the post. Each Ox Post weighs 31 kilograms and is rectangular in shape with a pointed end, making them easy to install.
Keri concluded:
"We are delighted to see demand continue to grow for our durable, strong, maintenance free Ox Fencing solutions.
"Both Ox Strain and Ox Posts are extremely robust and have been designed to be driven in using standard mechanical equipment, in conjunction with a specially designed cap or top hat to protect the top of the post, making installation fast and easy.
"Both posts are CE Marked under BS EN12839 with a design life of 50 years for Ox Strain and up to 30 years for Ox Post."
Further information is available on the Moore Concrete website: www.moore-concrete.com.  Alternatively contact a member of the Agriculture Team at Moore Concrete on (028) 2565 2566 Ext 1.