Agriculture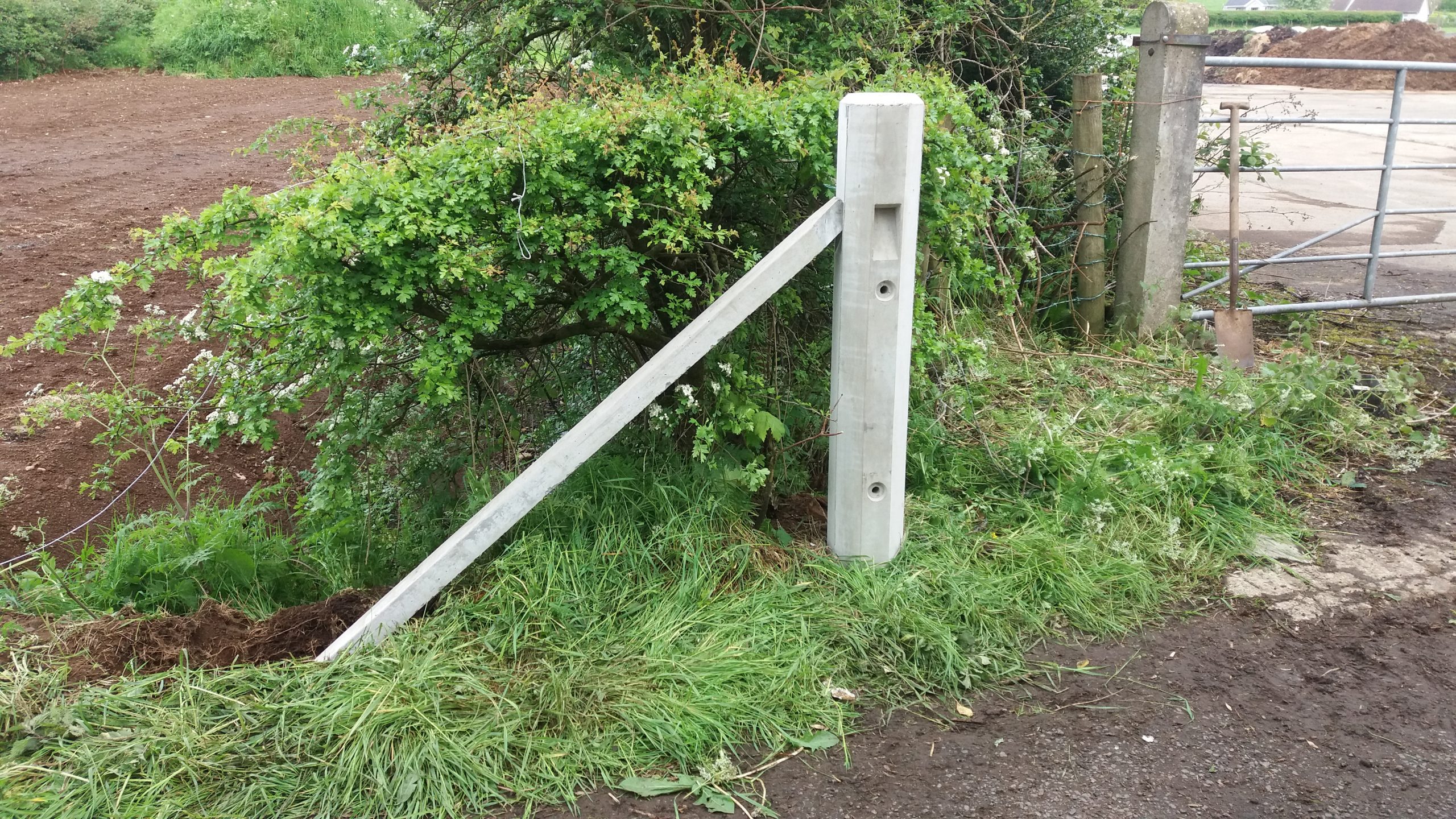 Moore Concrete's precast concrete "Ox Strain" octagonal strainer posts, are proving to be a popular choice across the range of three lengths 3050mm (10′), 2590mm (8'6″) & 2135mm (7′).  This extended range of varying lengths was specifically created to accommodate the variance of ground conditions, from mossy sites to high quality mineral soils, that prevail across the UK & Ireland. 
Moore's Keri McGivern takes up the story "we are delighted to see demand continuing to grow for our Ox Strain posts through a combination of returning customers and those trying them for the first time. Ox Strain posts provide a durable, strong, maintenance free, fencing solution with a 50 year design life, providing a long term cost effective solution for modern farms."
Keri continues "initially customers can be sceptical about using mechanic equipment to install the Ox Strain posts as they are made of precast concrete.  However, they are extremely robust and have been designed to be driven in using a standard post driver, in conjunction with a specially designed cap to protect the top of the post, making installation fast & easy, as demonstrated on our website.
She concluded: 
"High and low Notches are cast into four sides for maximum versatility when strutting for extra stability. The Ox Strain's design creates 8 flat sides, preventing the post from twisting when being driven in and predrilled holes enable timber batons to be easily bolted to the posts, allowing wire to be easily stapled to the post.