Agriculture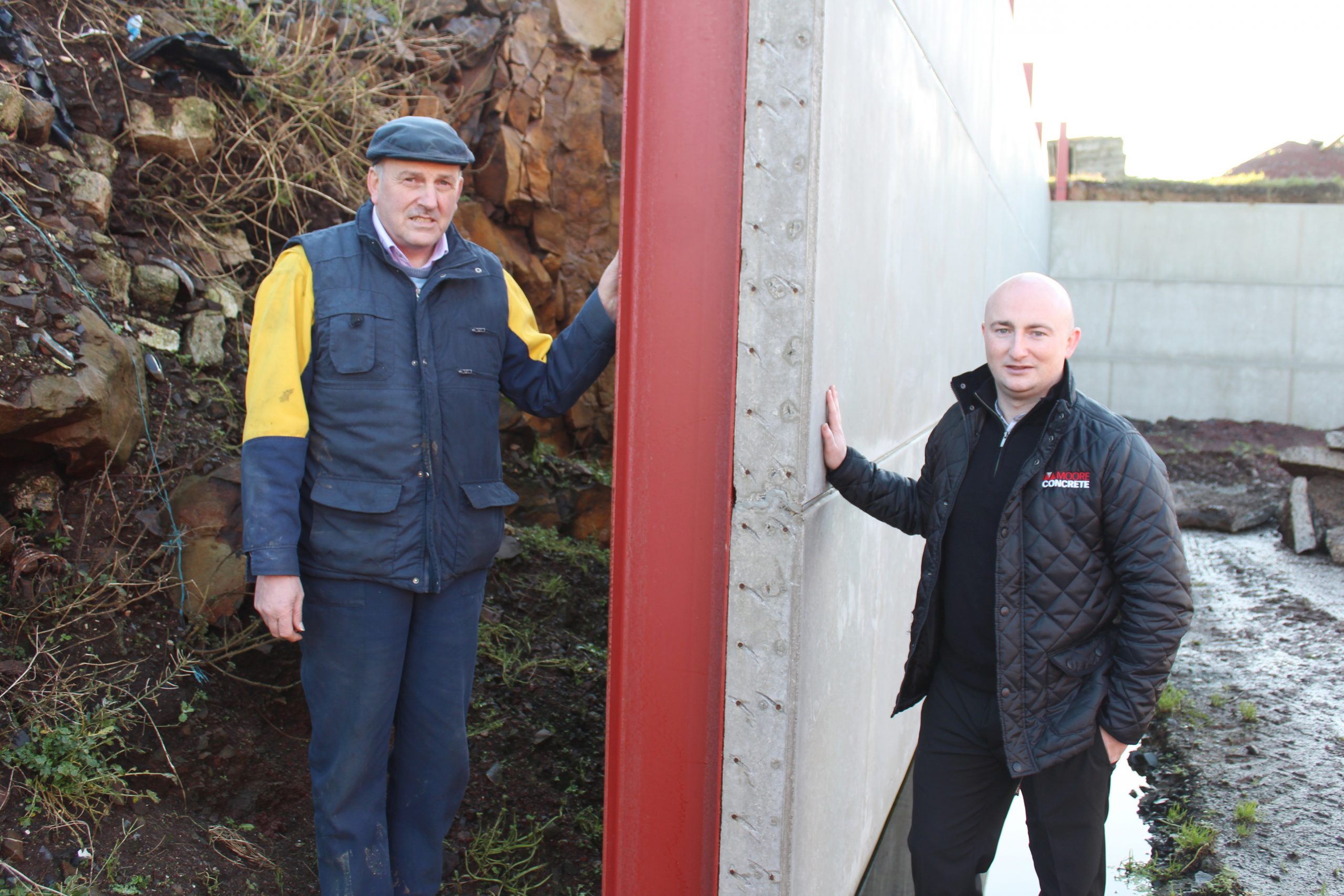 So you need to build a wall!
Whether that wall is for a silo, commercial building, livestock housing or bulk storage – we have just the thing…
Moore Concrete's pre-stressed wall panels  are available in a wide range of heights and thicknesses depending on the application; and here's 10 reasons why they can work for you:
1. Panels are quick & easy to install with no requirement for foundation.
2. Available in a range of heights and thicknesses depending on the application.
3. Can be used for various construction purposes including livestock and commercial buildings as well as for the storage of silage, grain, and aggregate.
4. Moore's pre-stressed panels are made to measure, which ensures a high-speed installation & savings in labour costs. Panels can be installed regardless of the weather making them a cost-effective solution throughout the year.
5. Can be re-sited creating a future proof solution allowing buildings to be adapted when needed, unlike traditional block work.
6. Panels can be fitted to the RSJ/Beam in 3 ways:
1) Bolted to the inside face
2) Slotted in between
3) Bolted to the outside face
7. Double or single load bearing panel options are available depending on application required.
8. There is a low maintenance requirement as pre-stressed panels have a smooth, impervious surface that is quickly and easily cleaned.
9. It is easy to add extra height, provided there is sufficient scope courtesy of the RSJs that are already in place. When taking this approach, it is crucially important to check that the RSJs and the foundation can take the extra pressure that will be generated.
10. Pre-stressed panels have a much higher resistance to loading and cracking than blockwork.
Get in touch today for more information or with any questions you have on our pre-stressed wall panels.